East High School
Class Of 1968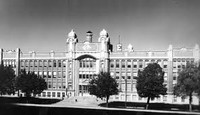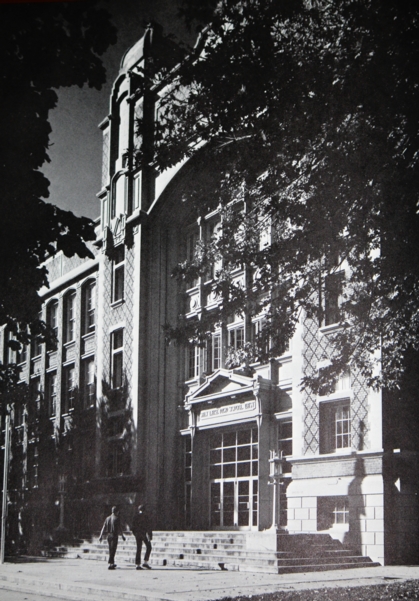 looking back in fragments of reflections:
images of those caught in depression, in elation - unaware.
i see an integrated entity, a whole. many faces captured in a camera,
faces searching or carefree,
faces inspired or laughing,
flashes of many colored moods to remember in contemplation, one face - you.
you are one of many, yet one and your name is youth.
your name is east.
Thank you for being the many faceted visage in reflection,
giving us inspiration for this book (site)-
a mirror for you.
(Susan Leaming -Eastonia '68)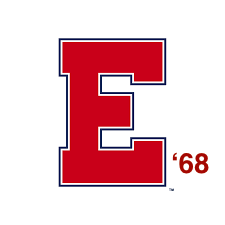 Dear Classmate,
Our 50-year class reunion will be held on August 10 and 11, 2018 in Salt Lake City. We are hoping for a big turnout. We hope you can arrange to be here.
We remind those for whom cost may be a barrier that you have classmates living in Salt Lake who are willing to put you up for the weekend. There is a large group of enthusiasts who seek inclusion of everyone at this 50th anniversary of our graduation from East High.
Please come!
Fondly, your Senior Class Officers,
Doug Mortensen
Craig Theurer
Grace Urry Henderson
AUGUST 10-11, 2018.
PLEASE come to our 50 Year Reunion - Reconnect 50
East High's Class of '68!
If you haven't yet joined this East High Class of 1968 website, www.eastslc68.com, please do. You can be kept abreast of interesting developments in your classmates' lives without losing whatever degree of privacy you wish to retain. Please see our 50th REUNION 2018, AUGUST 10-11, site page for detailed information!
Click on "Site Info and FAQ's" page for intructions to sign on to eastslc68.com
In our search for classmates, we are sad to report that 50 of our class have passed away. We believe we have located all but a few of the remaining members of our 568-student class. Their names are on the attached list. If you have any clue as to how we might reach them, please let us know. You may email us at eastslc1968@gmail.com or use the "Contact Us" link at our www.eastslc68.com website.
PLEASE HELP FIND THESE FRIENDS:
Ballmer, Ruth Marlene
Bedell, James (Jim)
Benjasiriwan, Teerachai
Bird, Sharlene
Brock, Larry Joseph
Brushke Duffield, Deborah
Campbell, C. Kevin
Carlisle, Scott Christopherson
Carlson, Steven
Chase, Mary Alice
Cody, Belita Mae
Corporon, Judy Diane
Crawford, Kathy
Cunningham, Kayleen
Delaplaine, John
Diamond, Kenneth Dion
Dormeyer, Michael
Escott, Judy
Ford, Randall Scott
Fox, John Alvin
Greenwood, Edwin Lewis (Ed)
Hansen, Carolyn
Hanks, Barbara
Harris, Michael Alan
Hodge, Joseph
Holik, Marleen Eileen
Howell, James (Finn)
Jenkins, Bonnie Lou
Jensen, David Lynn
Johnson, Joan
Jones, Douglas B.
Jones, Randall Thomas (Randy)
Kearns, Genevieve
Kimball, Richard Albert? (Kim)
Loretto, Marjorie Elaine (Margie)
Lujan, Joseph Anthony (J.A./Joe)
Madison, Gregg
Martin, Steven James
McBride, Roslyn June
McCleery, Janette (Janet)
Mellen Long, Susan Lynn
Merrill, Jill Marie
Mitchell, Sheila
Moore, Deborah Kay (Debbie)
Morrison, Kathryn Ann (Kathy)
Pearson, Johnene
Pichayaphanich, Chutchai
Reese, Christopher J.
Robins, Renee
Sasson, Thomas G.
Simonson, Suzanne Carol
Smith, Susan Lea
Spratt, Cathy L.
Stevenson, Gayle L.
Swenson, Jon Robert
Vaile, Bryce
Worthen, Barbara
---
Celebrate the Tradition of Excellence
which is East High.
YOU are a gift of the Class of 1968.
The world is a better place because of you.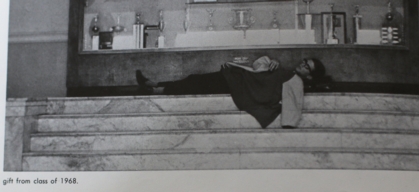 For details on current activities at East:
http://east.slcschools.org
ANNOUNCEMENTS
•

I will pay for the August 10 Class Reunion Dinner of the person (and his/her spouse/partner) who locates my friend and swim team teammate Chris Reese, aka Christopher J. Reese.

Doug Mortensen