East High School
Class Of 1968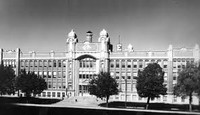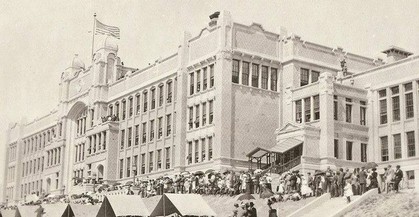 ---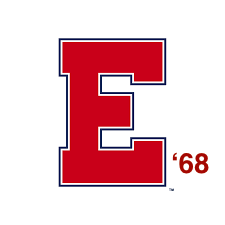 August 10, 2017
Dear Classmate,
A year ago, we notified you that our 50-year class reunion will be held on August 10 and 11, 2018 in Salt Lake City. That is one year from today. If you haven't marked your calendar, please do it now and start making whatever travel plans may be necessary to get you here. We are hoping for a big turnout.
We remind those for whom cost may be a barrier that you have classmates living in Salt Lake who are willing to put you up for the weekend. There is a large group of enthusiasts who seek inclusion of everyone at this 50th anniversary of our graduation from East High.
Please come!
Fondly, your Senior Class Officers,
Doug Mortensen
Craig Theurer
Grace Urry Henderson
In our search for missing classmates, we have been saddened to learn that 41 have passsed away. We believe we have located all but 57 of the remaining members of our 568-student class. Their names are on the attached list. If you have any clue as to how we might reach them, please let us know. You may email us at eastslc1968@gmail.com or use the "Contact Us" link at our www.eastslc68.com website.
If you haven't yet joined the East High Class of 1968 website, www.eastslc68.com, please do. You can be kept abreast of interesting developments in your classmates' lives without losing whatever degree of privacy you wish to retain. Regular updates about our 50 Year Reunion will be posted on the site.
If you have suggestions for what activities the reunion should or should not include, we'd love to hear them.
AUGUST 10-11, 2018.
Save the date
Help us locate our 57 missing classmates
PLEASE don't miss the 50-year Reunion of
East High's Class of '68!
Doug Mortensen
Senior Class President, Class of '68
---
57 Missing Classmates:
Ballmer, Ruth Marlene
Bedell, James (Jim)
Benjasiriwan, Teerachai
Bird, Sharlene
Brock, Larry Joseph
Brushke Duffield, Deborah (spouse; Lance)
Campbell, C. Kevin
Carlisle, Scott Christopherson
Carlson, Steven
Chase, Mary Alice
Cody, Belita Mae
Corporon, Judy Diane
Crawford, Kathy
Cunningham, Kayleen
Delaplaine, John
Diamond, Kenneth Dion
Dormeyer, Michael
Edwards, Rayfield LeRoy (Ray)
Escott, Judy
Ford, Randall Scott
Fox, John Alvin
Gordon, Myron John
Greenwood, Edwin Lewis (Ed)
Hansen, Carolyn
Hanks, Barbara
Harris, Michael Alan
Hodge, Joseph
Holik, Marleen Eileen (spouse; Michael)
Howell, James (Finn)
Jenkins, Bonnie Lou
Jensen, David Lynn
Johnson, Joan
Jones, Douglas B.
Jones, Randall Thomas (Randy)
Kearns, Genevieve
Loretto, Marjorie Elaine (Margie)
Lujan, Joseph Anthony (J.A./Joe)
Madison, Gregg
Martin, Steven James
McBride, Roslyn June
Mellen Long, Susan Lynn (spouse; Gene)
Merrill, Jill Marie
Mitchell, Sheila
Moore, Deborah Kay (Debbie)
Morrison, Kathryn Ann (Kathy)
Pearson, Johnene
Pichayaphanich, Chutchai
Reese, Christopher J.
Robins, Renee
Sasson, Thomas G.
Simonson, Suzanne Carol
Smith, Susan Lea
Spratt, Cathy L.
Stevenson, Gayle L.
Swenson, Jon Robert
Vaile, Bryce
Worthen, Barbara
Celebrate the Tradition of Excellence
which is East High.
For details on current activities at East:
ANNOUNCEMENTS
•

Our website has been online for three years and you continue to fill it with your fascinating profiles, photos and communication. We continue to grow as classmates add their profiles and join our online group, enabling us to contact you quickly when events happen concerning our friends. Your support and response to posts both joyful and soulful have been full of humor, kndness, and thoughtful concern. What a dear group of people you are!

The connections and sharing have been an ongoing delight. Thank you for participating!

You are welcome to join by going to Classmate Profiles and adding your information. Please continue to update your contact information if there are changes, so we do not lose you. Many of you continue to update -thank you! If you know of classmates who have not signed on, please encourage them. Several have been a little daunted by the computer experience.

You determine what information you wish to share with the group or individuals, by noting your preferences as you enter your profile. Only information you want to share is visible.

All information is confidential and access to the site is limited to our class and limited guest members.

When you sign in and create your profile, you will have increased access to announcements and communications with the group or individual classmates through the site without publishing your email or other information.

We hope you will sign in, participate. and continue to make our site a delightful place to visit.

Let's continue to create a place to share what is happening in our lives and to connect with friends-a speedy and joyous option for communicating with each other.

Thank you for signing in and sharing your life with us.

On behalf of our gang of '68 (that's you!)

if you need help or have concerns or comments, the site email address is:

eastslc1968@gmail.com

Our domain name is

eastslc68.com

current site administrator: kristen welling beckstead

(so you know who you are talking with :) )

•

If you enjoy using Facebook, you can do all the things you can do on our class web site from inside Facebook. Class Connection, is the name of the app to access the site through Facebook and you'll find it's very simple to join and use. If you wish to have this additional way to connect, please follow these 3 quick steps:

Log into our class web site at eastslc68.com

Click the "Class Connection" link under Member Functions.

On the Class Connection Join Screen click the blue "Join Class" button and accept the app permissions.

Signing on through Facebook will not affect your usual site access-you may use both. It is an additional way to access the site and conmmunicate with class friends who are on Facebook.

•

Photos from our 45th Reunion are posted on the page

"With A LIttle Help From Our Friends"

Please enjoy the wonderful smiles. Priceless.

Thank you for being such kind and thoughtful friends, always.

We are planning to see you in 2018 at our 50th Reunion!

We hope you will be there!

+++++++++