East High School
Class Of 1968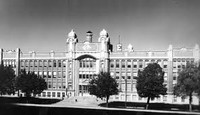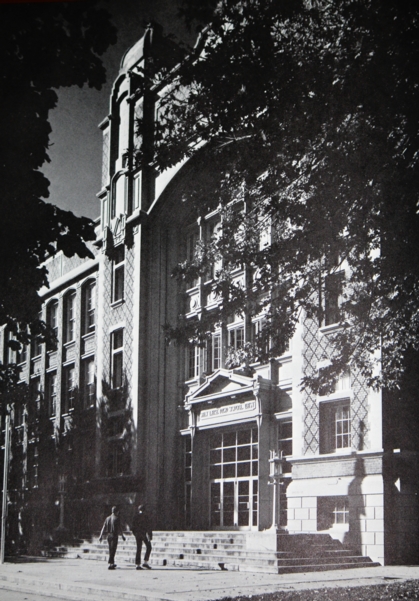 looking back in fragments of reflections:
images of those caught in depression, in elation - unaware.
i
see an integrated entity, a whole. many faces captured in a camera
faces searching or carefree, faces inspired or laughing,
flashes of many colored moods to remember in contemplation, one face - you.
you are one of many, yet one and your name is youth. your name is east.
Thank you for being the many-faceted visage in reflection,
giving us inspiration for this book (site)-a mirror for you.
(Susan Leaming -Eastonia '68)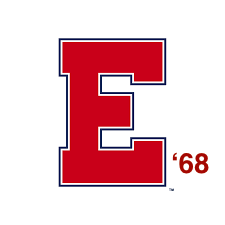 THANKS FOR THE MEMORIES! Gratefully re-rendered by STEVE RICH
Thanks for the memories
Of homework, twice-deferred, all-nighters till we blurred,
Of life-shaping decisions made, some brilliant, some absurd!
How youthful it was!
Thanks for the memories
Of marching, bruising games, of cheers, school songs we sang
Of guys who hoped to thrill the girls, girls thrilled to do the same!
How young we were then!
Some who could master a slide rule
Went on to compute and design things.
We made homes, we worked, cooked divine things!
We've changed the world,
With our boys and girls!
Thanks, for some other things
Uncool things friends forgave, when cool forbearance saved
Green teenage boys, so stupid, with their one, bi-weekly shave
And dumb teen girl stuff!
Thanks for the memories
First thoughts of wedding bells, a crush that grew or fell
Of dressing up and dancing! Maybe kisses? Who could tell?
And longing, alone.
When, pacing and practicing
The boys picked up the phone
Tongue-tied and error-prone
They felt like life or death depended on a yes or no!
And then? Just hung up.
We said goodbye in the bright spring
All eager to see what we'd find.
See? We did mostly the right things.
Some tears, some fuss, hooray for us!
Then the wait was through
Oh! Wow! It was true!
Your eyes light up when you see me!
And mine light seeing you!
Then, "Awfully glad I met you!
Cheerio and tootle-loo!"
Thank you!
Thank you!
So much!

This was written with all of you in mind after our wonderful 50th Reunion.
Thanks for the Memories!!
See 50th Reunion Photos @ East High Photo Galleries...
Celebrate the Tradition of Excellence
which is East High.
YOU are a gift of the Class of 1968.
The world is a better place because of you.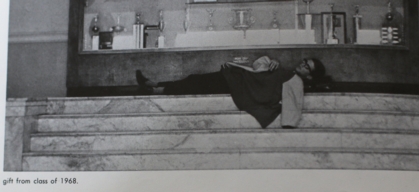 For details on current activities at East:
http://east.slcschools.org
ANNOUNCEMENTS
| | |
| --- | --- |
| • | ***THANKS again to Eric Johnson for digitizing his long lost VHS copy of our 20th Reunion! There are two videos. Find the link in East High Photo Video Galleries- Click on 20th Reunion Videos. On the page, select, copy, and paste the link into your browser to view both of the two videos. |
| • | Clyde Bryner, class of 1968, died from complications of Covid-19, on March 27, 2020. |